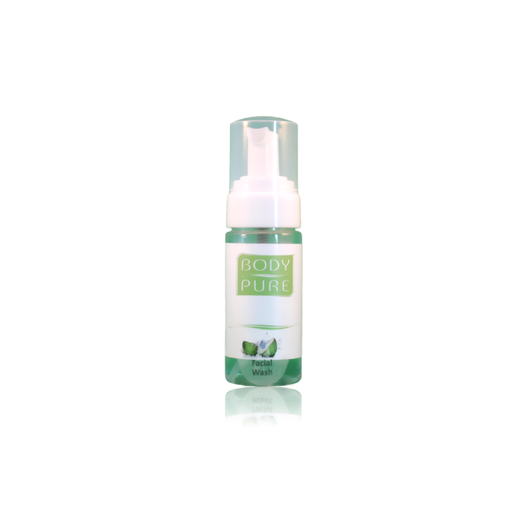 Gentle Facial Wash
Vegan     91% naturally derived ingredients      Paraben Free     SLS free
This Body Pure sulphate free facial cleanser gently clears pores and removes excess oil without dehydrating or irritating the skin. The non-comedogenic formula is made with peptides to promote skin regeneration. A non-drying cleanser, which should be rinsed off thoroughly with water, followed by our Balancing Toner and Hydrating Moisturiser to restore the skin's ph levels and prevent dryness.
Free from SLS's, parabens, harsh preservatives, synthetic colours, artificial perfumes.
Freshly Handmade in England.