About Us
About Body Pure ...
At Body Pure we're all about highest quality body care packed with as much natural goodness as we can fit into a jar! Our focus is on carefully selecting and blending natural raw materials together to create superior body care products to benefit the skin.
We're a company build on passion, transparency and authenticity. From improving the health and appearance of skin to wider environmental benefits and social consciousness. Organic, fair trade and natural ingredients are used across our entire skincare collection.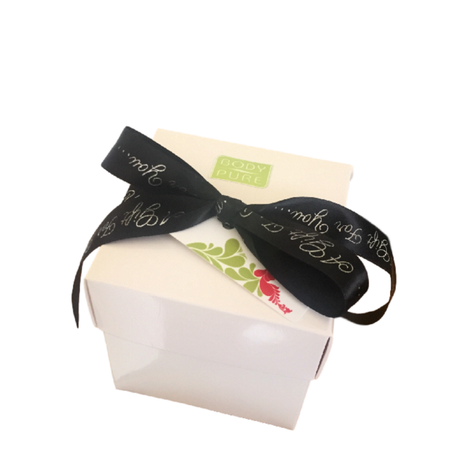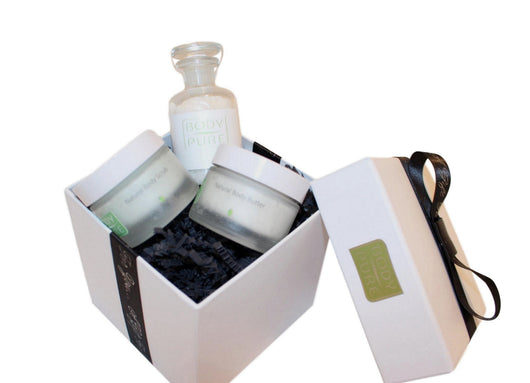 Testimonials
Never purchased a natural product before and this was lovely! Can't believe a body butter that smooth and easy to absorb is made of natural products. Smells amazing that was the most impactful.

Dee Keeling, Wimbledon
I liked the feeling of moisturising my skin, I would assume through the coconut oil. I'd have liked the scrub element to be more abrasive though, unless I needed to use more?

Pat Saunders, Bristol
I normally use Clinique or Olay but used the Body Pure Daily moisturiser and the consistency of the product was perfect for my skin. Easily absorbed but rich. Not greasy, natural and clean.

J Purser, Middlesex
The Body Scrub smells gorgeous, both my daughters and I enjoyed it.

Jennie Marfleet, Bedfordshire
Body Scrub - smells great, left my skin so soft, it's just amazing!

Mandy Purcell, Sheffield
This body butter really is a dream! It applies evenly and leaves the skin silky smooth and nourished. It does not feel thick as some body butters can on the skin nor does it leave any residue it really is a wonderful product and the fact it is all natural is an added bonus.

Mrs R, Nottinghamshire
amazed by how quickly it absorbed into the skin and did not leave any coating or the feeling of a coating on my skin. My skin feels fresh and I also applied my make up following moisturising as always and again my make up was flawless with no residue. I have continued to use the moisturiser over the past few days and my skin feels beautifully soft.

Product Tester, Nottinghamshire
natural, pure, gentle, mild on skin effective, have lovely unique smells to the body lotion- fresh and the natural body scrub - citrus zest and I would definitely buy the lip balm as it was my favourite and stayed on my lips for a long time!!

Marilyn, Bedfordshire
A very good totally natural alternative to what I've used before. The smell and taste even, was really nice. It made my lips feel really moisturised and yummy!

Louise, Nottinghamshire
The Body Pure difference ...
How we make it is as important as what we make
At Body Pure we use natural botanical extracts and active ingredients instead of more commonplace synthetic ingredients. We do this because;
a) we believe in the effective nourishing results to our skin,
b) naturally derived ingredients are better for the body and environment,
c) naturally derived skincare is less irritating to more sensitive skin.
The way our products are made is equally as important as the ingredients we use to make them. We make our products using the small batch production method. This means our products are made in small quantities in our production lab using handmade, artisan, professional techniques. Our production approach promotes a greater degree of detail, proficiency and craftmanship which has a direct impact on the quality and characteristics of the final product.
Our products have been stringently tested by a 3rd party highly experienced safety assessment, analysis and research laboratory in Oxfordshire prior to production.
At Body Pure we use comprehensive techniques and processes that are unlikely to be cost efficient within mass production brands, however we use these artisan processes and techniques to produce exclusive and high quality end products. For us, detail and craft influence the quality and characteristics of the final products.