Daily shaving can take a serious toll on a man's skin especially when you factor in the drying effects of weather. But male grooming doesn't have to be complicated. This is the ultimate simple and effective men's skincare routine to keep your skin healthy, clean and moisturised and leave you looking and feeling your best.
Preparation is key. Excess oil can stick to the skin and block the pores, preventing your razor from gliding along the skin smoothly. This once a day skincare measure to remove excess oils and accumulated dirt, will ensure that your skin is left a clean canvas for the next steps of skincare.

For men you should only be washing your face with a thorough cleanse once a day the opposite end of the day only requires a wash with water. Choose a full cleanse in the morning for oily skin or for dry parched skin the evening before bed.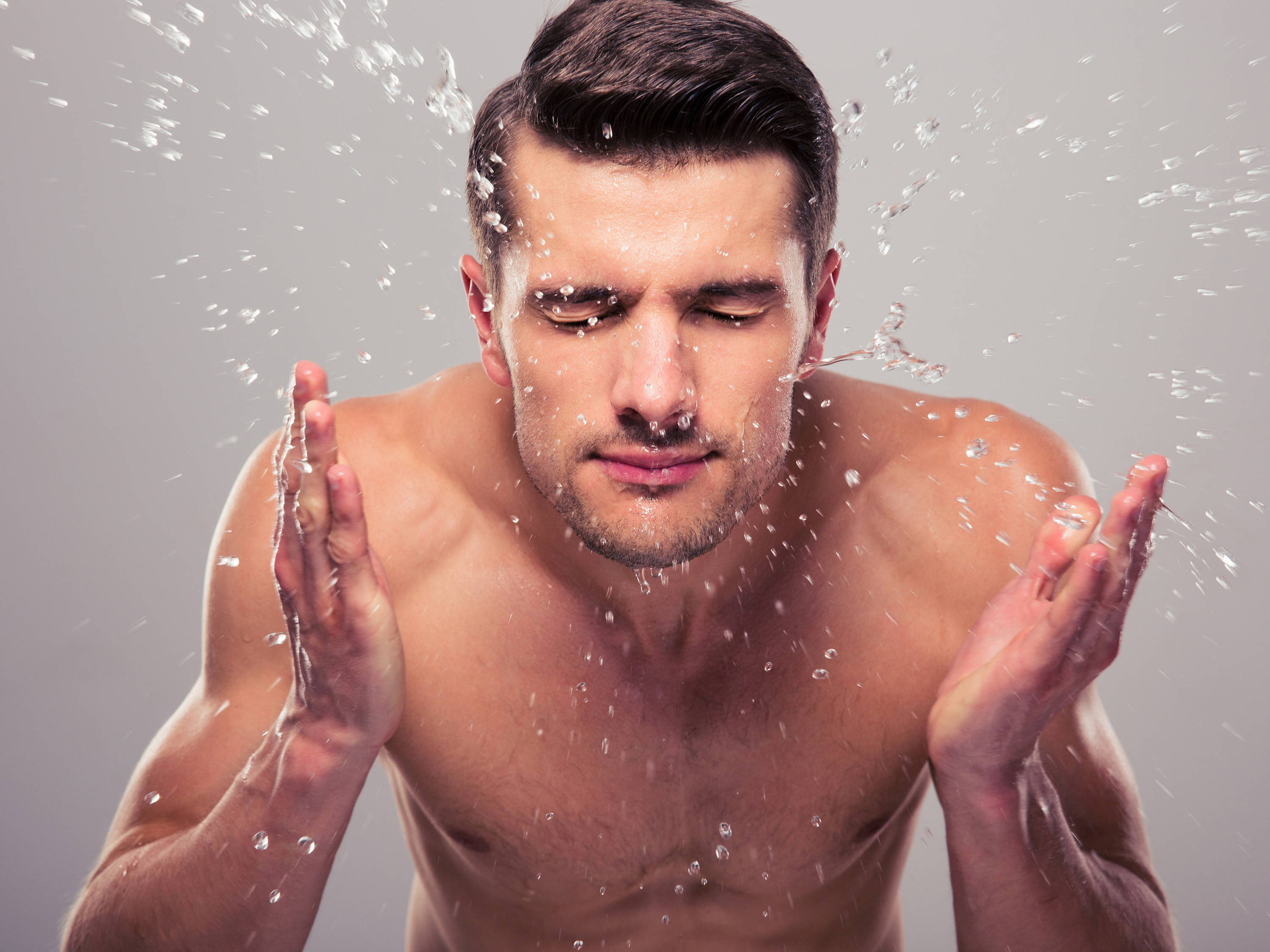 Before you shave apply a light layer of pre-shaving gel, mouse or cream to warm skin this will keep the skin smooth and moist for a closer shave. Your skin will benefit from the additional moisture that the Ultimate Cleansing Cream will give which promises to deeply and thoroughly dissolve and remove impurities, unclog pores and disperse dirt.
Facial exfoliation once or twice a week (if skin is oily) aids natural skin cell renewal and will remove and slough off dead skin cells and debris, unclog pores and help to prevent unsightly ingrown hairs and shaving bumps. The skin on your face shouldn't be treated in the same manner as the skin on the rest of your body. So opt for an exfoliating product specifically for the face with exfoliants such as walnut, bamboo or jojoba beads. Remember not to use too much, a little goes a long way and you don't want to risk irritation by excessive rubbing. The aim is to achieve clarified and brighter skin.
You can apply a face serum as often as you feel necessary throughout the day and before bed. Your skin will never get tired of additional anti-oxidants once a day is fine or twice daily for added affect. A face serum is concentrated so that although the price is higher than a moisturiser a little will go a very long way. You should see results in around 6 to 12 weeks.
For combating and preventing wrinkles and aged skin, a serum packed with antioxidants offers an anti-ageing boost in your routine, helping to increase collagen production and reduce inflammation. An intelligently formulated serum gives bright, rested and younger looking skin, helping to treat hyper pigmentation, scars and marks left by acne and pimples on the skin and restore even skin tone.
Retinoids or natural vitamin A are a fantastic treatment for acne. Used in varying strengths in skincare for cell proliferation to accelerate skin's regeneration process, condition and promote the healing of damaged skin.
When you cleanse, you must replenish and the natural moisture found within your skin twice a day, otherwise it will become irritated, dry and lacking in vitality. Skipping moisturizers and having dry skin won't make acne or shaving bumps go away, it'll actually cause more redness and inflammation and possibly an overproduction in skins natural oil - sebum. Everyone should be wearing an SPF cream or daily moisturizer with SPF in it. The windows in your car or office doesn't block all the UVA and UVB rays that damage your skin, so you need protection regardless of your occupation.
Applying moisturizing cream to your skin day and night will keep it hydrated, allowing for a smoother shave. Moisturizing will also help prevent shaving cuts and irritation. Look for moisturizers with natural hydrating ingredients like humectants such as squalene, ceramides or antioxidants. Daily Facial Moisturiser will nourish, hydrate and keep skin moist, lubricated and supple.
Daily Facial Moisturiser
Replenishes skin's palmitoleic acid to promote a smooth complexion. Easily absorbed with a non-greasy formula.
Written by
an anonymous user
on
Customer Reviews
based on reviews
There are no customer reviews yet.
Thank you for submitting your review. Once it is approved, your review will show up in the list of reviews.
Submitting your review failed. Please try again.